THE #1 SOURCE FOR
BULLDOG PREVENTIVE CARE & WELLNESS
Vet4Bulldog is an authoritative bulldog and French bulldog veterinary resource, complete with a wellness shop of expertly formulated preventive therapies and customized affordable bundles.

We are committed to prevention as a method of cure, happiness, longevity, and pain-free living.
SHOP WELLNESS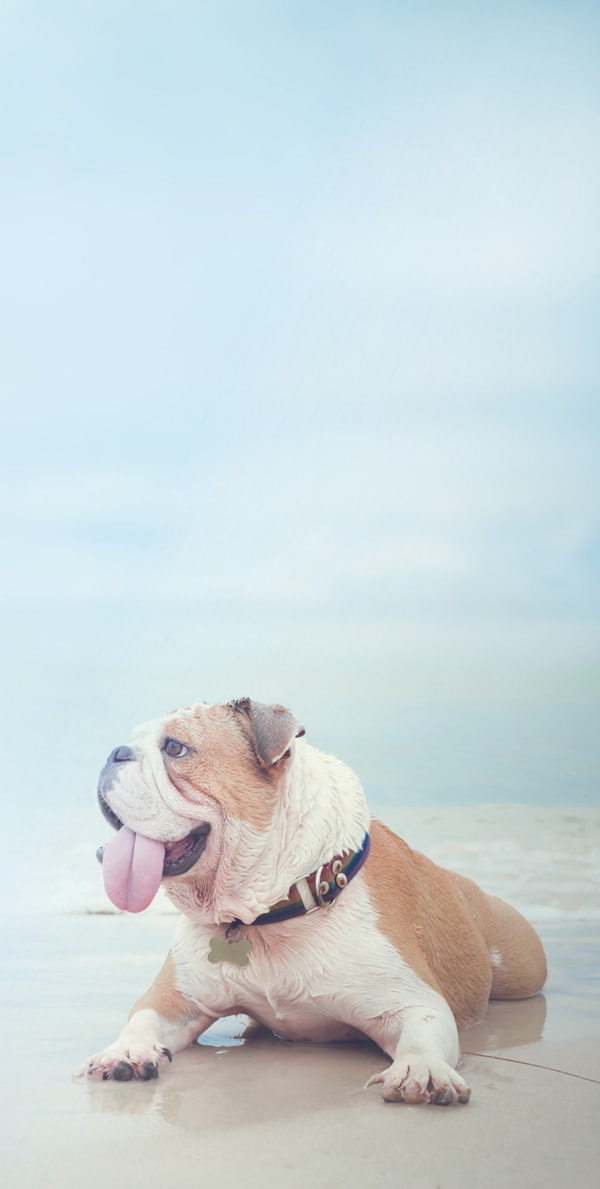 MEET
DR. KRAEMER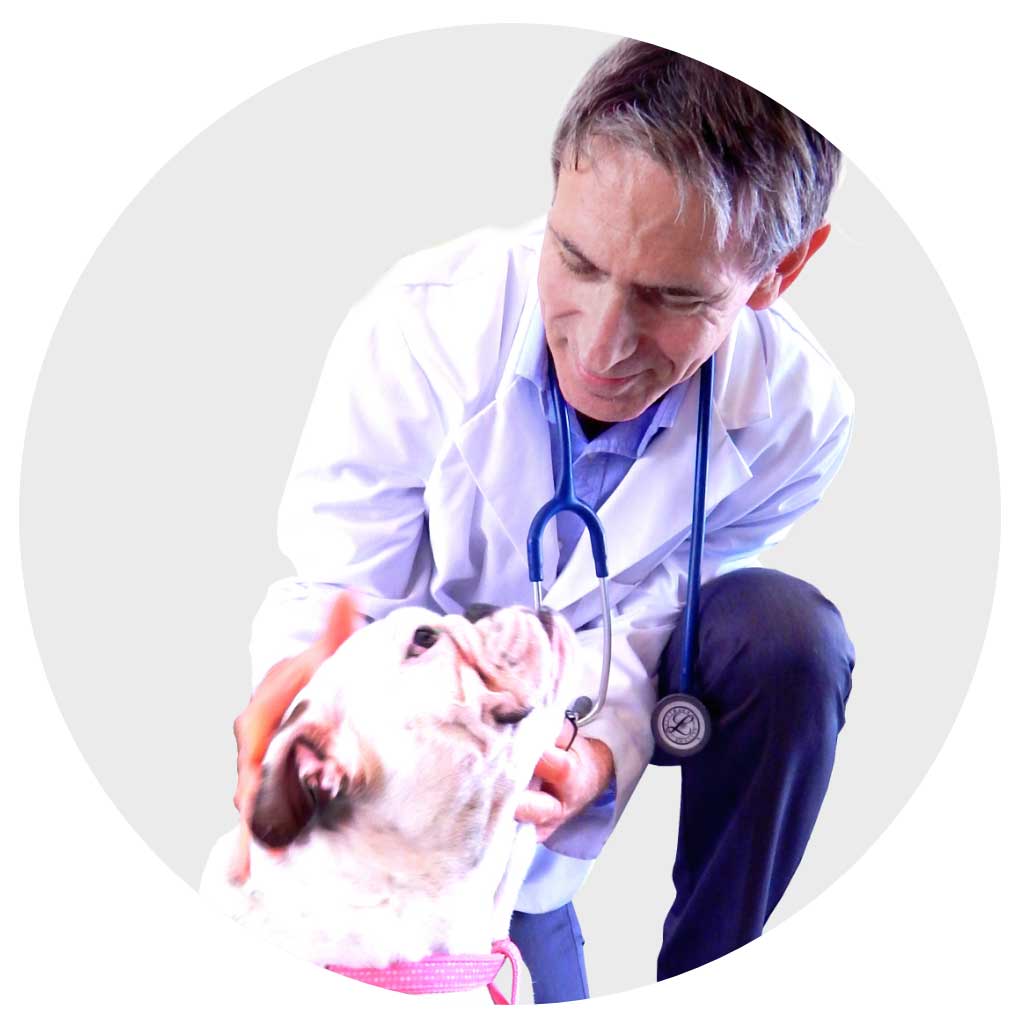 A graduate of Tufts Veterinary School and a member of the American Veterinary Medical Association (AVMA), Dr. Kraemer is globally recognized as an authority in bulldog and French bulldog veterinary care.

With Vet4Bulldog, Dr. Kraemer has created a library of prevention care strategies, how-to videos, and therapeutic products that bulldog owners can access—without the trouble of a vet visit.
Dr. Kraemer

AN OUNCE OF PREVENTION
IS WORTH A POUND OF CURE
Bulldogs are prone to painful and debilitating medical conditions. Dr. Kraemer's V4B therapeutics can help prevent and manage those health conditions.

Our V4B product line is safe, easy to implement, and economical.
PREVENTIVE THERAPEUTICS
SUBSCRIBE TO
DR. KRAEMER'S NEWSLETTERS
Be the first to know about new articles, how to videos, bully tips & warnings, upcoming events, hospital services, and exclusive offers from Vet4Bulldog.
ON THE CUTTING EDGE
OF VETERINARY MEDICINE
Every bulldog is unique.

As a leading provider of an integrative, multimodal approach to healing and comfort. Dr. Kraemer offers curative and comforting alternative remedies that are unmatched investments in your bulldog's health, wellness, and quality of life. LEARN MORE >
DEDICATED TO
BULLDOG RESCUE
English Bulldog and French bulldog care go beyond the vet's office. For the last decade, Dr. Kraemer has collaborated with bulldog rescues, providing medical support, shelter, and funds to bulldogs in need as they await their forever homes.

Dr. Kraemer donates a % of all vet4bulldog online sales to this important cause.
SHOP WELLNESS

DR KRAEMER'S
V4B BULLY THERAPEUTICS
Dr. Kraemer's specialty line of bully therapeutics combines a wide range of tailor-made topicals, supplements, and nutraceuticals.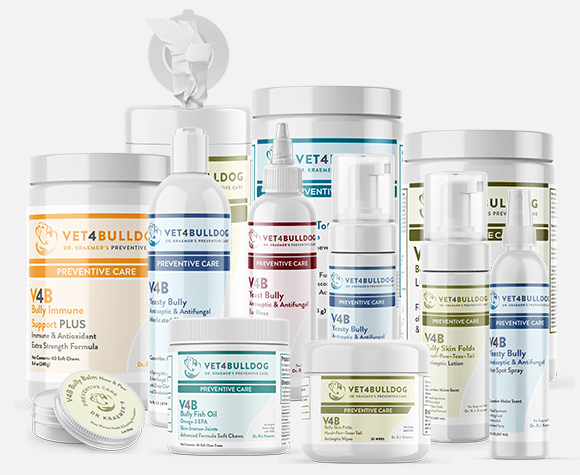 BULLY THERAPEUTICS