Welcome To Vet

4

Bulldog
The English Bulldog & French Bulldogs #1 Authoritative Website
Vet4Bulldog was founded by Dr. Roy Kraemer, a Tufts veterinary school graduate with over 30 years of experience in the veterinary field. 
Bulldog Authority & Bulldog Expertise
Dr. Kraemer is a well-recognized authority and is sought after by English bulldog and French bulldog owners from all over the world for his:
BULLDOG PREVENTIVE CARE & WELLNESS TEACHINGS
BULLDOG MEDICAL & SURGICAL EXPERTISE
BULLDOG EXPERIENCE & KNOWLEDGE 
Bulldog Veterinary Practice
Dr. Kraemer founded, owned, and served as the medical director of an exclusive bulldog veterinary practice providing services to the regional bulldog community as well as in-need rescued bulldogs, mostly under the love and care of the "Southern California Bulldog Rescue" (SCBR).
Bulldog Preventive Care & Wellness
"English Bulldog & French Bulldog Preventive Care & Wellness" is the centerpiece and the main focus of this site. Dr. Kraemer's bulldog maintenance is an authoritative guide for both the new and the seasoned bulldog owner, a "must-have bulldog toolbox". It includes exam-room-like discussion about the most common breed medical and surgical conditions.
It also includes the popular
V

4

B BULLDOG RULE OF THUMB
V

4

B BULLDOG MUST KNOW
V

4

B BULLDOG TIPS & WARNINGS 
Topics discussed also include images and videos from Dr. Kraemer's daily practice.
Bulldog Q & A and Bulldog Tutorial Videos
Last, for those of you seeking advice but unable to physically consult with Dr. Kraemer, we created a "Ask Dr. K / Q &A " forum and a YouTube Vet4Bulldog channel with "How-To" videos and short bulldog-care seminars featuring Dr. Kraemer.
Bulldog Stem Cell Therapy
Dr. Kraemer is also a pioneer in regenerative medicine and one of the few veterinarians that offer in-house same-day  Stem Cell Therapy. He is a well-known, leading provider of non-pharmaceutical healing therapies and alternative modalities for pain relief and healing including, Platelet Rich Plasma (PRP)  Cryobanking, Laser Therapy, and Pulse Electro-Magnetic Therapy (PEMT).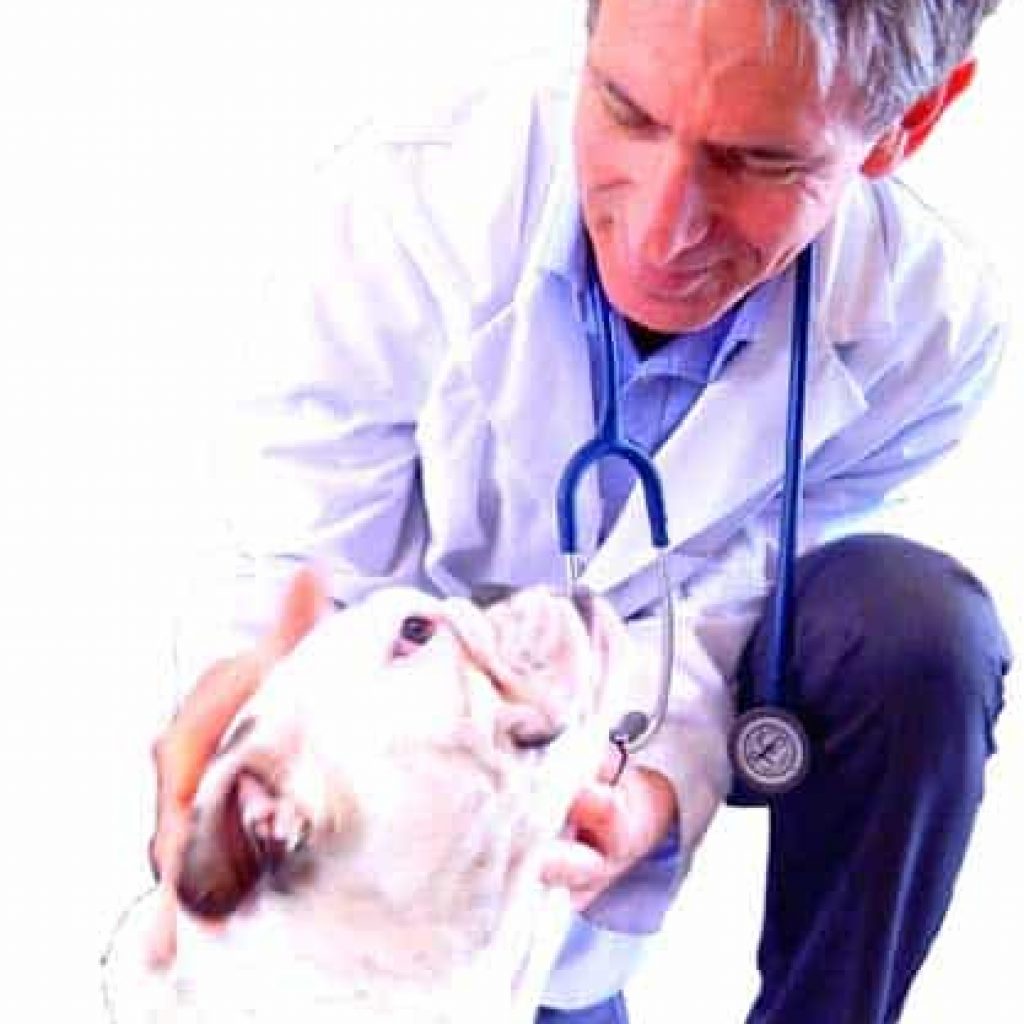 About Dr. Kraemer
Dr. Kraemer has a special interest in Bulldogs, French Bulldogs, and other Brachycephalic breeds and their unique medical and surgical needs such as breathing and airway conditions, joints ligament and tendon injuries, ear canal disease, skin and allergy problems, eye and eyelid abnormalities, as well as other medical conditions related to the bulldog breed.
Dr. Kraemer is also a leader in regenerative medicine and the founder of StemCell4Pet.com.  He has been collaborating with authoritative researchers in the field on both the human and veterinary sides. Dr. Kraemer offers alternative non-pharmaceutical therapies for pain relief, wound repair, and inflammatory conditions in the form of cutting-edge healing modalities. His hospital provides advanced and comprehensive medical and surgical services that include wellness and preventative care, dental services and dental radiology,  general surgery, bulldog specialty surgeries, orthopedic surgery, ear canal surgery, radiology, cardiology, and ultrasonography.
Dr. Kraemer and his team worked closely with the not-for-profit Southern California Bulldog Rescue (SCBR), providing their dogs with shelter, medical and surgical services.
Services Provided
The visit includes:
A full medical exam
Review of the medical record.
Bulldog and French Bulldog Q & A
A demonstration of all the weekly Bully "must do" critical maintenance routines.
Vet4Bulldog Reviews
This review is long overdue. Dr. Kramer helped our bully so much with his skin. Alot of the products he sells are his own but they work! He knows what triggers most bullies and has so much experience it's insane.

Our crazy itchy bulldog was so peaceful after seeing Dr. Kraemer. It's been awhile since we have taken him in but our dog will only be returning to Vet4Bulldog.

Dr. Kraemer and his staff are beyond fantastic. Our sweet Frenchie Daisy had some GI problems when she was very young. We tried everything and could not find a solution. We found Dr. Kraemer and he was able to get us on the right track within a matter of weeks. We are so thankful for his services and take our girl there for all of her health needs.

THEE BEST vet you will find for bulldog breeds. Dr. Kraemer is so kind, patient, thorough, and knowledgeable. His staff is super sweet and extra caring! I have a french bulldog puppy and I've been to other vets that weren't able to answer certain questions about the breed or pinpoint problems. Dr. Kraemer blew me away. He was able to answer my questions without me having to ask and by just LOOKING at my pup for some things. He made sure I was conformable with all treatments and medications, offering me alternatives if I wasn't sure about something. I recommend Vet4Bulldog to any pet owner looking for a vet and staff who truly care about your pup and the work they are doing.