About Southern California Bulldog Rescue SCBR
About Southern California Bulldog Rescue SCBR Southern California Bulldog Rescue provides shelter, re-homing assistance, and funds for medical treatment for over 100 bulldogs each year.
About Southern California Bulldog Rescue SCBR ADOPTION:
These dogs come to us from animal shelters, other rescue groups, and owners who wish to surrender their purebred bulldogs. We help bulldogs in the Southern California area find suitable homes. Our network consists of many volunteers who foster, do home checks, transport, and place bulldogs who come into our program. Over 400 bulldogs have been placed through Rescue in Southern California during the last 5 years. We rely entirely on donations for support.
About Southern California Bulldog Rescue SCBR & Dr. Kraemer
I have been involved with the Southern California Bulldog Rescue for many years. I do the initial exams and provide consultation, medical treatment, and surgery for the majority of their pets. We also provided boarding and care at our large kennel facility while they await adoption. I have been participating in all the daily rescue efforts and social gatherings.
BULLDOG RESCUE JOY
My association with the SCBR group members, their rescue organization, and needless to say their rescued dogs, has been one of the most rewarding personal and professional experiences of my entire carrier. Unfortunately, their stay with us is often longer than we intend it to be. Very early, I came to the sobering realization that the number of bullies coming into Rescue is always in excess of the number adopted.
Consequently, especially in view of the distressed economy in recent years, the Southern California Bully Rescue team has been forced to allocate more and more of its scarce time and valuable human resources to fund-raising to balance its budget. This means a marked reduction in time and energy that would otherwise be devoted to the numerous bully refugees who are in desperate need of rescue to attend to their daily requirements, the most important of which is the one they have all been deprived of—namely, LOVE.
SUPPORT BULLDOG RESCUE
The struggle to finance the SCBR is continuous and increasing despite the fund-raising events, the free services, and the many discounts we provide. In seeking new ways to advance our rescue campaign we are going to combine my professional standing as a veterinarian, the rise of "online networking" and the goodwill and participation of YOU, the loyal bully/pet enthusiasts.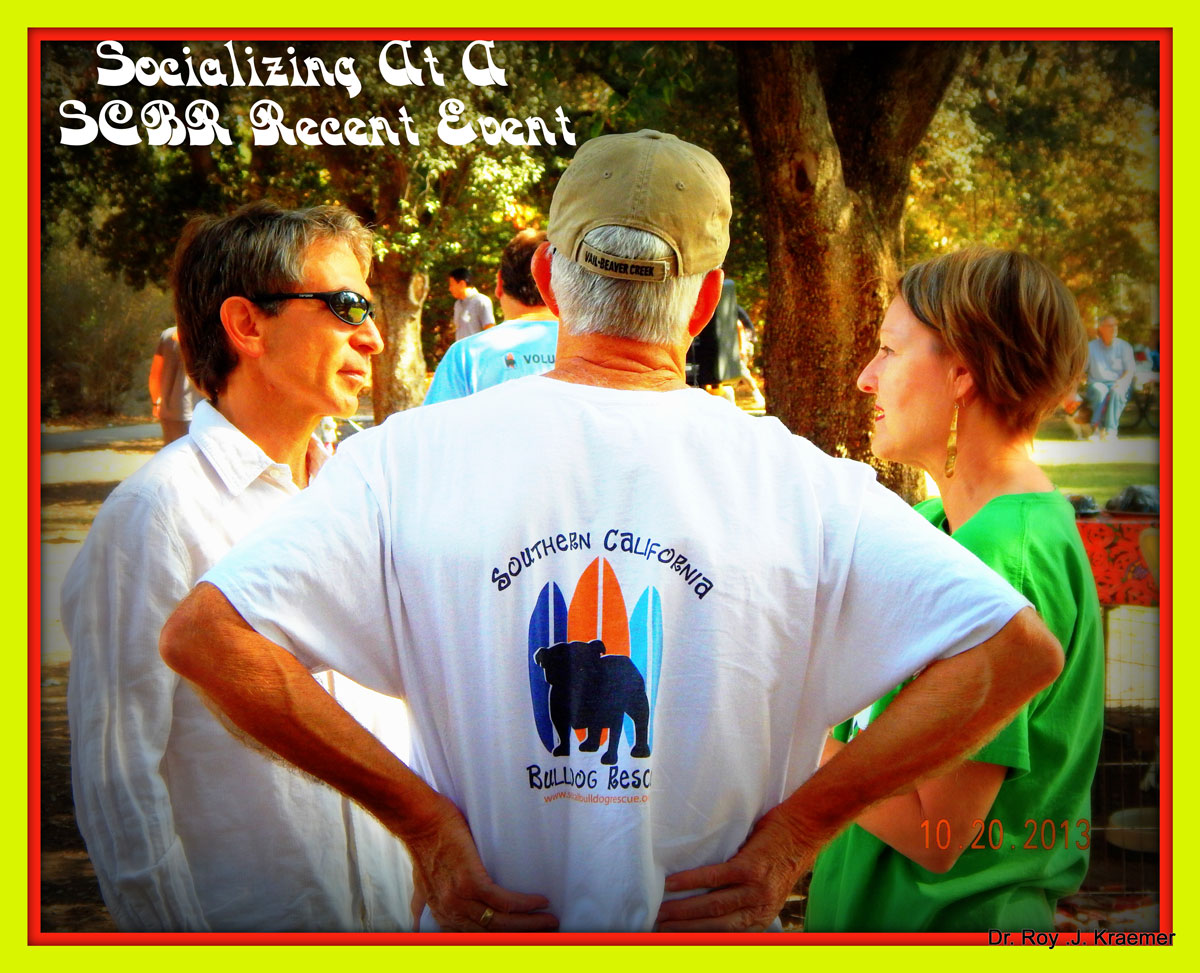 Together we can revolutionize Rescue; together we can persuade the large well-funded "players" in the Pet Industry like the big pharmaceuticals, pet insurance companies, and pet diet vendors, to join our mission. This partnership will permanently resolve our financial problem and enable us to set a new standard in the care and treatment of Rescue pets.
I understand some of you would love to support our Rescue cause but have only limited time. Please don't leave before joining our "U4Bulldog Pledge" or adding your email to the left banner "email alert and offers" box.
Your participation and support are critical, without it our Rescue Pledge will fail.