Dr. Kraemer Bulldogs and French Bulldogs Specialist
Dr. Kraemer Bulldogs and French Bulldogs Specialist's life story describes his love of pets & animal care, teaching, academia, veterinary career,  bulldog rescue, bulldog specialty, bulldog and French bulldog preventive care, and much more.
Dr. Kraemer Bulldogs and French Bulldogs Specialist GROWIN UP:
Both my parents grew up in the city, my dad, a Harvard law school attorney, and my mom, a UK citizen with a degree in English literature moved the family to a farming community where I was born and raised surrounded by animals and pets.
Dr. Kramer's First Pet
My first pet was a large Golden Retriever I named "Big". He was a master burglar and knew which neighbor on which day baked a cake. Big would wait until they left the house, he would then jump on their door handle, enter their homes, and feast on the newly backed, sweet, freshly made pastry. Those lip-smacking missions were literally "a piece of cake" for him.
When I joined the Navy my dad cared for Big, and when Big passed my dad continued to adopt and care for stray dogs.
Dr. Kraemer PRE-VET
After a few years in the Navy, I started my pre-vet schooling and received a degree in biology and animal science. During school, I also worked at the university immunology lab as a research assistant.
On the summer vacations, I was in charge of a nature program for kids at the Berkshires (upstate NY) Summer Camp. I taught the young kids how to handle animals, and how to care for them and provide hands-on science classes. I also took them on field trips, explored with them the outdoors, and together we observed nature and the local wildlife in its natural habitat.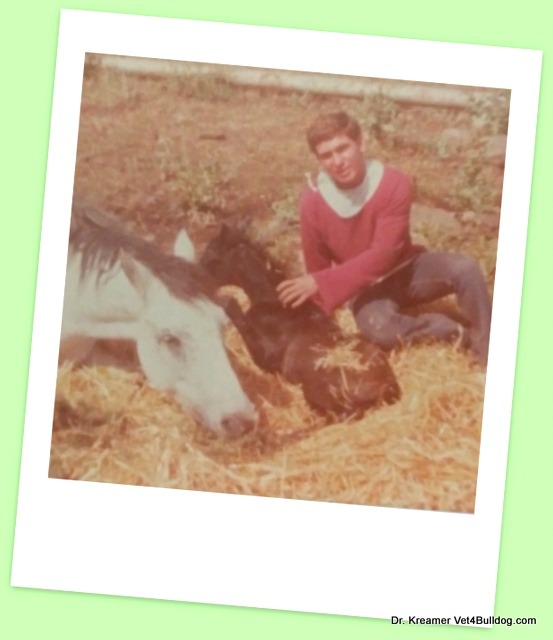 The year before starting vet school I worked at the race track in NYC, I also had a short sting at the Jockey Club in Manhattan and spent a few months working with a vet at some of the best horse farms in Virginia.
At the end of that year, I moved to Boston and started veterinary school at Tufts University.
Dr Kraemer Bulldogs and French Bulldogs Specialist POST GRAD:
The east coast climate was not my cup of tea and it did not fit well with my active outdoor lifestyle. So, after graduation, I drove west to Southern Ca.
EMERGENCY VETERINARY HOSPITALS
For the first 10 years, I worked as an independent contractor mostly taking long night shifts at emergency hospitals. This allowed me to travel three months each year to destinations all around the world, cycling, tracking, skiing, diving, Mt climbing, etc. Among others, I visited:
Africa
Nepal
Brazil,
New Zealand
Thailand
and other exotic destinations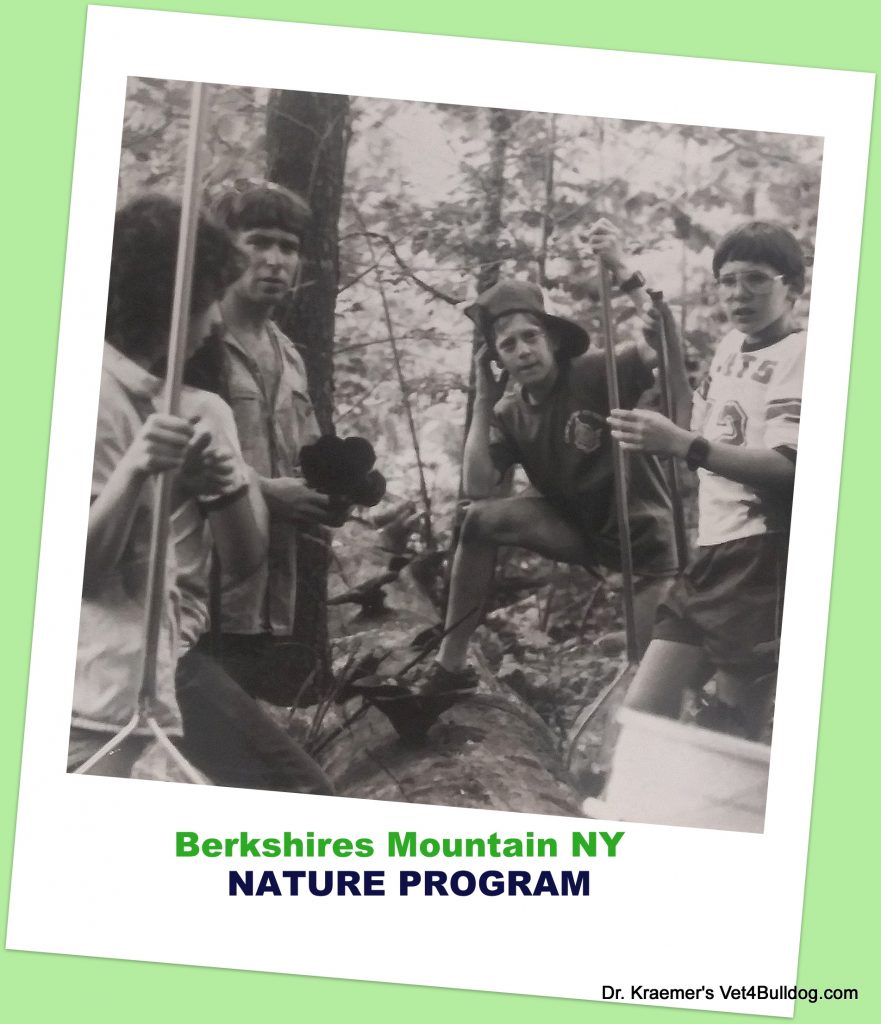 The fellow travelers I met on the road, the local natives, and the residents I interacted with in those faraway cultures, helped me grow, appreciate diversity, and fine-tuned my communicative skillset.
Those humbling experiences helped me improve my ability to listen to you my customers and be sensitive to your needs.
Dr. Kraemer BULLDOG SPECIALTY PRACTICE
I am asked frequently, HOW, WHY, and WHEN did I become interested in the bulldogs and French bulldogs breeds? The short answer might surprise you; I did not graduate from a bulldog school nor did I complete board certification in bulldog medicine & surgery, those programs don't exist.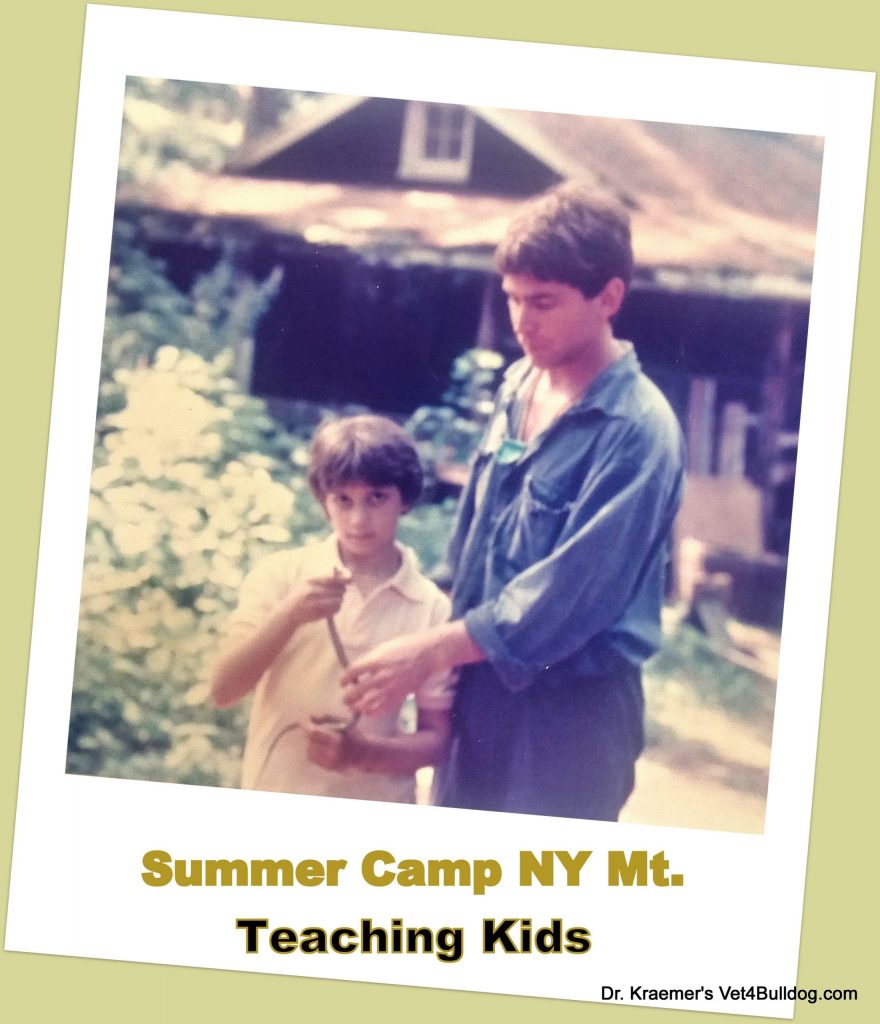 SO CAL BULLDOG RESCUE (SCBR)
I knew little about the breed until 15~ years ago. On that day a nice person walked into a veterinary practice that I managed and asked to speak to the Dr. in charge. His name was Gilbert, though most of you know him as "Skip". Skip just started a new bulldog rescue he named "So Cal Bulldog Rescue" (SCBR) and was in desperate need of a veterinarian that could provide his rescue shelter and medical care. The hospital owner who was not a vet was adamantly against it, he had dealings with rescues in years past which did not turn out well.
I liked Skip, and I appreciated his rescue mission it was hard to ignore his rescued dog's need for medical help. So despite the owner's objections, I decided to take them in.
That good deed turned out to be the best decision of my career and the most rewarding one. Bulldog rescue became a part of my practice, I got to care for some of the most amazing survivors of the worse kind of abuse and neglect, and I had the privilege to take part in their physical and mental healing and see them adopted into a loving caring new home. I was also fortunate to form long-term relations with the rescue volunteers, adopting families and fostering caretakers.
In the following days and weeks, I was examining more bulldogs and French bulldogs than I have had in my entire career.
Dr Kraemer Bulldog Specialty VET
4

BULLDOG.COM WEBSITE

I quickly realized that bulldogs were different; they are a medical and surgical challenge with idiosyncratic conditions and breed-specific predispositions. After a few years of treating and operating on bulldogs, I decided to launch a website, an online authoritative guide for bulldog owners and other brachycephalic breeds like Boston Terriers and Pug, a public domain I could share my experience with a wider audience.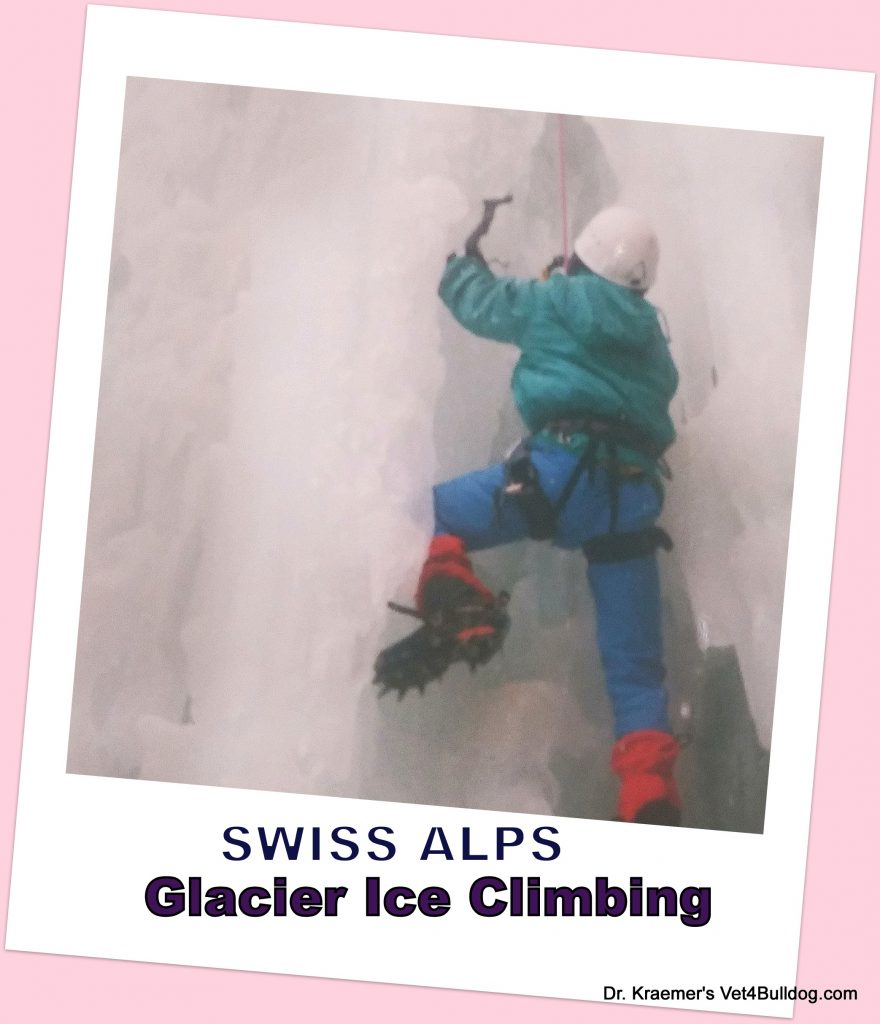 I founded vet4bulldog.com and started publishing articles, photos, and videos with an emphasis on bulldog prevention, care and maintenance, which I made the centerpiece of my teachings.
V4B BULLDOG & BULLDOG THERAPEUTICS
I also realized that if a bulldog owner were to master my bully maintenance philosophy, I would need to provide him or her a toolbox of practical @home solutions that includes preventive, inexpensive, easy-to-implement, and safe therapeutic aids.
I began collaborating with specialty manufacturers and started developing my V4B bulldog nonprescription bully topicals and bully supplements therapeutic line. O
ver the years I added and upgraded my bully products and there are others in development and soon to be released. I recently hired a team of online developers to help me upgrade and improve my website. We will be adding new tools and filters which we hope will benefit the new bulldog owner as well as the seasoned ones.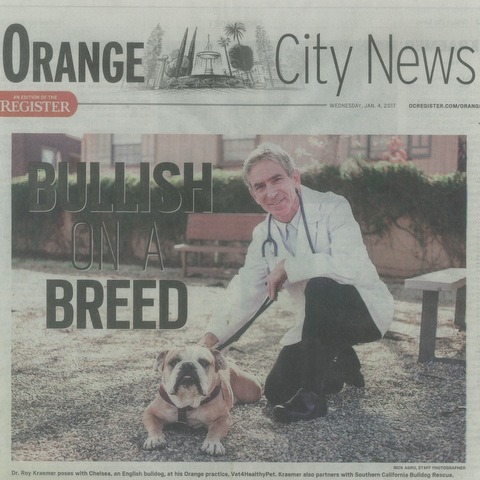 We will be launching the new site in the coming months, something I am very proud of and excited about.
Dr. Kraemer BULLDOG SPECIALTY HOSPITAL
Despite the skepticism and naysayers, I decided to open a hospital centered on bulldogs and French bulldogs, dedicate it to the breed's special, and also provide a place for bulldog rescue to shelter, care and adopt.
You have proved the skeptic wrong, the need and demand for a bulldog specialty practice are undisputable.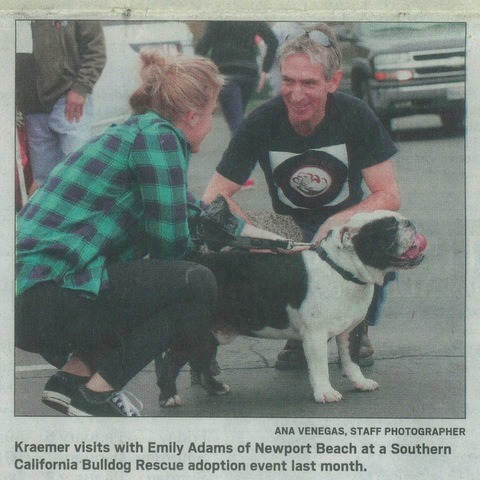 Dr. Kraemer Bulldogs and French Bulldogs Specialist BULLDOG WEBSITE
This year I will be shifting my attention to the Vet4Bulldog website, as well as developing and expanding my V4B product line.
The new focus is on economical, practical,  bulldog preventive-care measures that are easy to implement at your own home, away from the Dr. office. I will be producing a long list of bulldog preventive care how-to videos and many other new practical tools.
I will continue to support the various bulldog rescues, help with funding via my non-for-profit charity and provide consultation.
Dr. Kraemer & Bulldogs IN THE NEWS
Dr. Kraemer  Has Been Featured In The Following TV News Segments, Newspapers, And Magazines:
For More Information about Dr. Kraemer see HERE
I hope to keep providing medical and surgical services on a once-a-week basis. Stay tuned, I will update you via my monthly bully newsletter.
"An Ounce Of PREVENTION Is Worth A Pound Of CURE"

*This guide was compiled courtesy of Dr. Kraemer, a "must-read" manual for bully owners