Dr. Kramer Veterinarian Bulldog Specialty
Dr. Kramer Veterinarian Bulldog Specialty is the founder of vet4bulldog an authoritative one-stop bulldog website and specialty bulldog store centered on nonprescription preventive care therapeutics.
Dr. Kramer Veterinarian Bulldog Specialty EDUCATION:
Dr. Kramer graduated from Tufts Veterinary School located in North Grafton near Boston Massachusetts. Prior to vet school, Dr. Kraemer had a lifelong passion and interest in animal welfare. He grew up on a farm raising horses and cattle, and while in college he provided a nature program for children at a summer camp in upstate NY.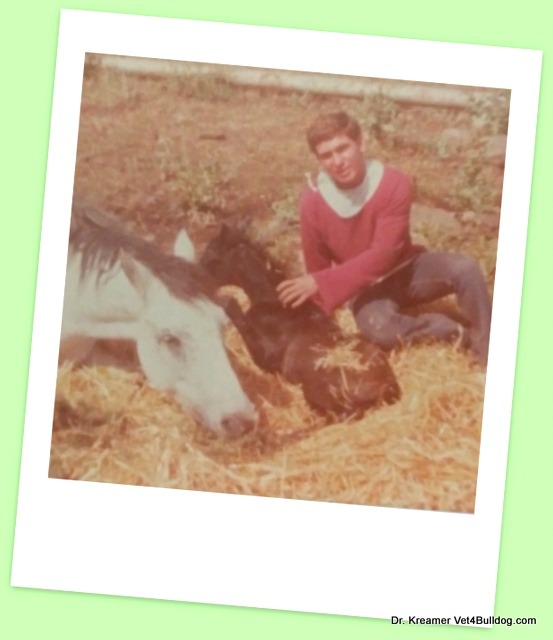 Before applying to vet school Dr. Kramer worked on the racetrack in NYC, at the thoroughbred jockey club, and at breeding horse farms in Maryland and Virginia
Dr. Kraemer also served with the special forces for 3 years and traveled the world scuba diving, mountain climbing, skiing, and camping.
Dr. Kramer BULLDOG & FRENCH BULLDOG SPECIALIST
Dr. Kraemer is the founder of Vet4Bulldog.com and a  hospital focused on bulldog medicine and surgery.
He is a member of the AVMA (American Veterinary Medical Association) and the SCVMA (Southern California Veterinary Medical Association) and has been practicing veterinary medicine and surgery in Orange County, California for over 20 years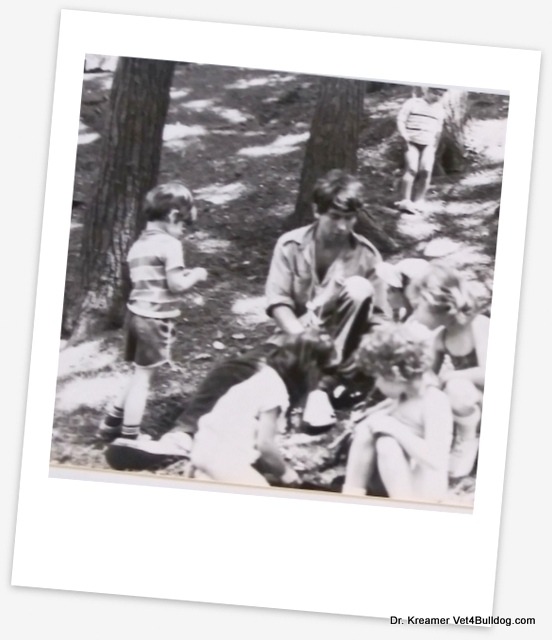 Dr. Kramer Veterinarian Bulldog Specialty WEBSITE:
Vet4Bulldog.com was founded in early 2000 as an educational content site for bulldogs and French bulldog owners, it is now the primer authoritative medical information, wellness, bulldog preventative, and alternative care.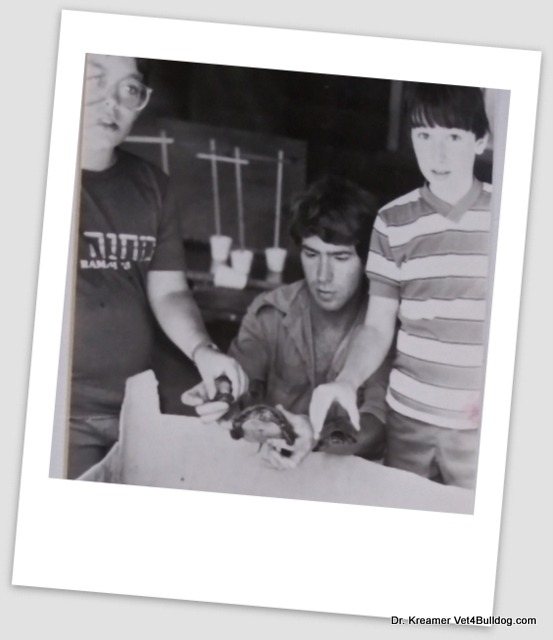 Dr. Kramer specializes in bulldogs, French bulldogs, and other Brachycephalic breeds, and their unique medical and surgical needs.
Dr. Kraemer Bulldog And French Bulldog Specialty BRACHYCEPHALIC :
Dr. Kraemer Bulldog Speciality BRACHYCEPHALIC BREEDS:
Dr. Kraemer has a special interest in the brachycephalic breeds (flat face breeds) such as:
Old English Bulldogs,
Boxers
Boston Terriers
Pekingese
Chinese Pugs
Lhasa Apsos,
Shih Tzus
and Bull Mastiffs).
Dr. Kraemer has over two decades of experience with those breeds and has a large following of customers many of whom are bulldog and French bulldog owners residing out of state or from other parts of the state.
COMMON BULLDOG SURGERIES PERFORMED BY DR. KRAEMER
 Vet
4

Bulldog  ONE-STOP BULLDOG STORE:

Dr. Kraemer also started a bully product line (V4B) to complement his educational content with an emphasis on prevention and alternative care.
The online store offers a "bully medical problems" filter that matches over 100 bully medical conditions.
Dr. Kramer Veterinarian Bulldog Specialty REGENERATIVE MEDICINE:
Dr. Kraemer is also a leader in regenerative medicine. Dr. Kraemer offers alternative nonpharmaceutical therapies for pain relief, wound repair, and a range of inflammatory condition in the form of cutting-edge healing modalities that includes
STEM CELL THERAPY: a state-of-the-art in-house stem cell therapy
Pulse Electromagnetic Therapy (PEMT).
He also has a large following of other dog breeds and cat owners, providing wellness and preventative care, a wide range of surgical and dental services, orthopedics, radiology, cardiology, ultrasonography, etc.
BULLDOG & FRENCH BULLDOG RESCUE:
Dr. Kraemer and his team have been working closely with the Southern California Bulldog Rescue (SCBR), providing shelter, and medical and surgical services for over a decade.
Dr. Kramer's Special Interest FAMILY & HOBBIES
Dr. K, his wife, and their two children take care of Lily, an exuberant abandoned rescued dog, and Neama, a stray cat they adopted, both of whom are now members of their extended family of rescued pets. He and his family enjoy hiking, ice asking, swimming, the beach, cycling, and camping.
Dr. Kramer Veterinarian Bulldog Specialist NEWS:
Dr. Kraemer has been featured in the following TV news segments, newspapers, and magazines:
Veterinary Medicine Magazine (case study "the story of Kitty")
"An Ounce Of PREVENTION Is Worth A Pound Of CURE"

a
Eye Problems in Bulldogs
Eye Problems in Bulldogs are are some of the most common reasons bulldog owners come to see me.
Eye Problems in Bulldogs PRESENTATION:
Most English Bulldog puppies, French Bulldogs puppies, and American Bulldog puppies who suffer from eye problems present with
REDNESS
EYE DISCHARGE
SQUINTING
EXCESSIVE BLINKING
PAIN
RUBBING EYES
Many of these bulldogs and Fr. Bulldog eye problems include CORNEAL ULCERS.
Eye Problems in Bulldogs PAIN:
The cornea is the transparent shield that lies over the eye and the pain associated with irritation to this area is comparable to the nagging pain/discomfort caused when an "eyelash" enters the eye or the cornea is scratched. I generally consider all potential corneal injuries and bulldog eye problems an emergency and treat them accordingly, as even a mild, superficial epithelial scratch can quickly turn into an expensive, deep, perforating, melting one when left unattended and can even lead to possible eye-sight loss.
In this " Eye Problems in Bulldog " chapter I am going to cover in detail some of the most common Bulldog and French Bulldogs eye medical conditions. Each topic  (Corneal Ulcer, Entropion, Cherry Eye, KCS,  etc.) is going to be divided into four sections: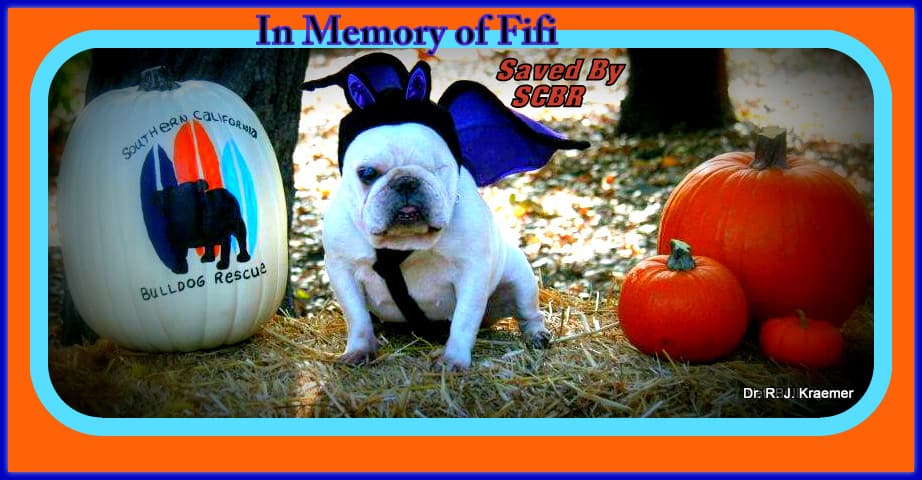 1. Dr. Kraemer's V4B Bully introductory: details of the specific condition and its origin.
2. Dr. Kraemer's V4B Bulldog Maintenance: A "take home" bully maintenance program.
3. Dr. Kraemer's V4B Bully Rule of Thumb: A "must know" take home pearl of wisdom.
4. Dr. Kraemer's V4B Bully Tips & Warnings: A list of essential "DO's and DON'T's"
An inward rolling of the eyelid edges, known as entropion, is common to the Bully. The severity of the entropion is in direct correlation to the amount of skin and wrinkles covering the bully's head/face region, as well as the weight of the folds. The inward eyelid folds and related eyelashes will often rub the cornea, which creates a painful wound (ulcer)…Read More
Your Bully has three eyelids; the typical top and bottom, and a third, passive one that is designed to physically protect the cornea by acting like a windshield wiper. The "Cherry" is seen when the nicotinic gland prolapses, revealing a rosy, oval shape protrusion…Read More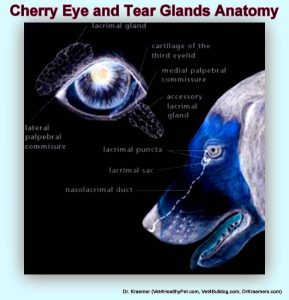 bulldog cherry eye and bulldog dry eye KCS schematic of bulldog tear gland and duct anatomy
A condition of decreased tear production, more commonly known as "dry eye", is caused in large part by an immune-mediated condition. Inadequate tears will lead to painful ulcers, corneal inflammation, and scarring, and eventually result in impaired vision….Read More
This condition is caused when an eyelash arises from an abnormal location or growth on the eyelid. It usually emerges along the margin of the eyelid from a gland named meibomian, which has openings that are located along the inner margin of the eyelids…Read More
This condition arises when one to several hairs grow abnormally, usually in the upper eyelid, and come into contact with the cornea. They're not the same as Distchiasis, but the resulting injury to the cornea and the associated pain is similar…Read More
*NEW:
Add your email to our "Join Our U4B Community"  membership listing or to our "ALERT" email box at the top left corner in order to receive alerts whenever one of the new "Bully Eye-Maintenance Topics"  listed below is published. In addition, you will also receive alerts for the release of the upcoming   "Do It Yourself V4B Bully Maintenance Videos" series.