Description
V4B Probiotics KEEP-UP for Bulldogs and French Bulldogs
V4B Probiotics KEEP-UP for Bulldogs and French Bulldogs can improve your bulldog's intestinal tract, digestion, and elimination health and wellness.
The members of this bulldog community prefer prevention over RX
It contains digestive enzymes, prebiotics, and maintenance dosages of the  "Good Essential Bacteria" that help support and balance your bulldog's digestive system and overall gastrointestinal health.
IMMUNE: Promote immune health
HYDROLYZES: Hydrolyzes carbohydrates, protein
FATTY ACID: Supports the release of fatty acids
CELLULOSE: Breaks down cellulose
OPTIMIZATION: Optimize stomach and intestinal balance
IMMUNE & DIGESTION: Beneficial bacteria
Bulldog Pre & Probiotics w/ Digestive Enzymes helps PREVENT & TREAT:
Injured guts damaged by RX

IBD (Inflammatory Bowel Disease)
Indigestion, gastric ulcers, and diarrhea.
 Acute & chronic pancreatitis
Food intolerance & food allergies
Hepatitis & Liver disease
Intestinal dysbiosis

Recommended by owners approved by bulldogs
 Pre & Probiotics KEEP UP  ENZYMES:
Alpha-Amylase:

hydrolyzes starch.

Protease:

hydrolyzes proteins.

Cellulase:

breaks down cellulose.

Lipase:

hydrolyzes triglycerides.
MANUFACTURING STANDARDS:
V4B products are manufactured to the highest quality specifications in FDA-approved facilities under strict CGMP ("Current Good Manufacturing Practices") standards.
NASC QUALITY SEAL MEMBER:
The National Association Supplement Council (NASC) Quality Seal identifies products from companies that are committed to quality, vigilance, and continuous improvement to promote the well-being of companion animals.
Prevention is Cure: The key to a healthy bulldog puppy is prevention which is this website's central theme.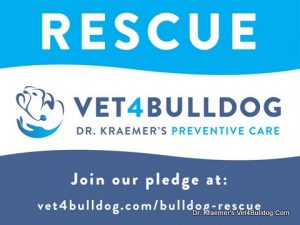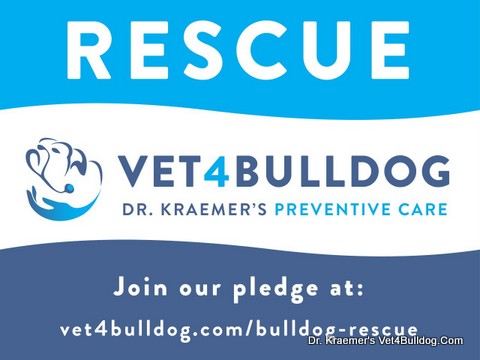 % of all Dr. Kraemer's V4B product proceeds goes to non-for-profit bulldog rescue organizations
CAUTION: This product is intended for intermittent or supplemental feeding only.
WARNING: Due to the tasty nature of our products, do not leave the package unattended around pets.
Use only as directed by your veterinarian. Responses to supplements may vary by animal.