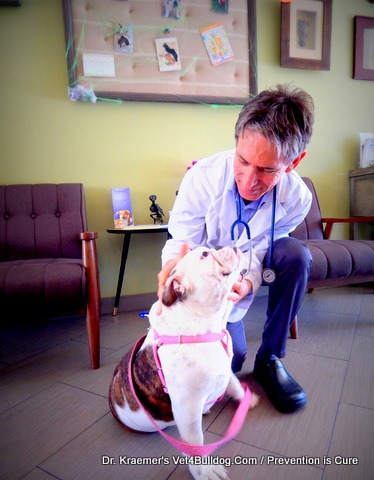 "Dr. Kraemer is wonderful.
I'm always so paranoid about my babie's health and every time we have taken him to see Dr. Kraemer we get excellent care.
We love taking him here when we can but it is more complicated because of work schedules and we live in Lakewood.
Dr. Kraemer takes his time and explains everything in detail and I appreciate that.
Everyone is so loving and knowing that they also support the Bulldog Rescue is amazing! "
"Dr. Kraemer and his very knowledgable and caring with Luca.
We wish we found him sooner but we are happy to have found you now."
- Bernadette Trinidad