Description
V4B Urinary Tract Health Plus for Bulldogs and French Bulldogs
V4B Urinary Tract Health Plus for Bulldogs and French Bulldogs soft chews are designed to help support and maintain the health of your bulldog urinary tract.
It can also help to keep your bulldog bladder lining inhospitable to pathogenic bacteria (biofilm).
Bully Urinary Tract Health Plus TIPS:
Can help reduce bacterial resistance to antibiotics in the urinary tract.

Can help reduce the reoccurrence of bulldog cystitis.

Might help improve the natural immunity of your bulldog's urinary tract.

Can help prevent bulldog urinary incontinent
Bully Urinary Tract Health Plus  IDEAL COMBINATIONS:
 

V

4

B Bully Immune Support Plus

 

V4B Bully StressLess 
 V4B Bully Fish Oil EFA Immune-Joint-Skin
 MANUFACTURING STANDARDS:
V4B products are manufactured to the highest quality specifications in FDA-approved facilities under strict cGMP ("Current Good Manufacturing Practices") standards.
 NASC QUALITY SEAL MEMBER:
The National Association Supplement Council (NASC) Quality Seal identifies products from companies that are committed to quality, vigilance, and continuous improvement to promote the well-being of companion animals.
The Quality Seal program is central to the NASC's efforts to help elevate and standardize the animal health supplement industry. To obtain permission to display the Quality Seal on their products and marketing materials,
NASC member companies must successfully pass an independent facility audit every two years, and demonstrate ongoing compliance
% of all Dr. Kraemer's V4B product proceeds go to not-for-profit bulldog rescue organizations like the Southern California Bulldog Rescue Organization (SCBR) to help support, shelter, and medically treat their rescued dogs.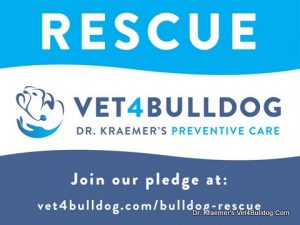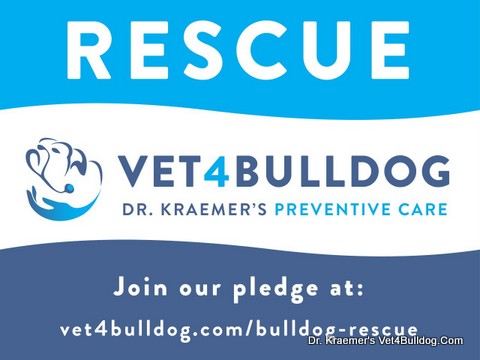 Warnings: Not for human consumption. Keep out of the reach of
children and animals. In case of accidental overdose, contact a health professional immediately.
Warning: Due to the tasty nature of our products, do not leave packages unattended around pets.
For use in dogs and cats over the age of 12 weeks.
Cautions: If the condition worsens or does not improve, stop
product administration and consult your veterinarian. Safe use in
pregnant animals or animals intended for breeding has not been
proven. Not to be used with diarrhea. May have hypoglycemic
effects. Absorption of drugs taken simultaneously may be delayed.