Description
V4B HEMP Mobility Advance Formula for Bulldogs and French Bulldogs
V4B HEMP Mobility Advance Formula for Bulldogs and French Bulldogs is formulated to support, aid, and can help prevent:
Orthopedic Injuries
Joint Disease
Back Disease
Osteoarthritis
Dr. Kraemer's tasty treat like chews soft chew technology and unique blend of ingredients designed helps to make this a pleasant and easy experience for your pet.
Bulldog HEMP mobility Formula includes antioxidant that helps  restore your bulldog bone, back and joint function and mobility
Bulldog HEMP Mobility is IDEAL FOR:
SURGERY: Pre & Post Orthopedic Surgeries
AGING: Senior & Aging Adult
ARTHRITIS: Bulldogs suffering from  Arthritis
PREVENTIVE: Preventive care against breed-prone orthopedics conditions,  Joint and Back Diseases.
Bulldog HEMP Mobility Formula WORKS BEST:
V4B Bully Fish Oil For Skin-Joints-Immune
V4B Bully Comfort Plus Extra Strength
V4B Bully Probiotic Plus
Bully HEMP Mobility Advance Formula Soft Chews are potent GRAIN-FREE, CORN-FREE, SOY-FREE unique formulation complex blend, of natural active ingredients that are formulated to help support, aid, and prevent orthopedic, joint, and back problems and improve mobility.
Bulldog HEMP Mobility Contains:
Hemp Seed Powder & Seed Oil
Help healthy joint cartilage
Overall joint health
Increased mobility
% of all Dr. Kraemer's V4B product proceeds go to not-for-profit bulldog rescue organizations like the Southern California Bulldog Rescue Organization (SCBR) to help support, shelter, and medically treat their rescued dogs.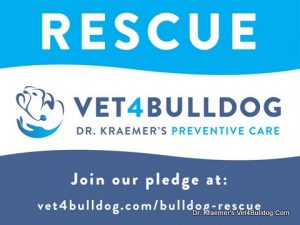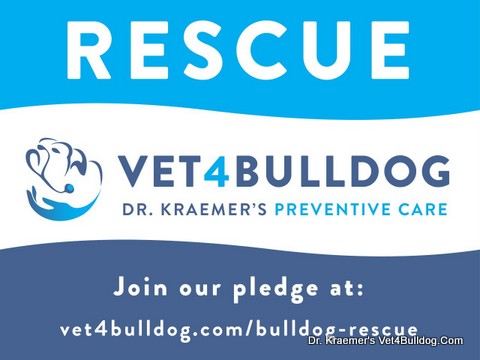 MANUFACTURING STANDARDS:
V4B products are manufactured to the highest quality specifications in FDA-approved facilities under strict cGMP ("Current Good Manufacturing Practices") standards.
NASC QUALITY SEAL MEMBER:
The National Association Supplement Council (NASC) Quality Seal identifies products from companies that are committed to quality, vigilance, and continuous improvement to promote the well-being of companion animals.
CAUTIONS:
Safe use in pregnant animals or animals intended for breeding has not been proven. If the animal's condition worsens or does
not improve, stop product administration and consult your veterinarian.
An examination from a veterinarian is recommended prior to using this product. May cause diarrhea in high doses or sensitive animals. May be a GI irritant and not used in high doses with
anticoagulant drugs or patients with stomach ulcers.
STORAGE TIPS:
Store tightly closed at room temperature to ensure freshness