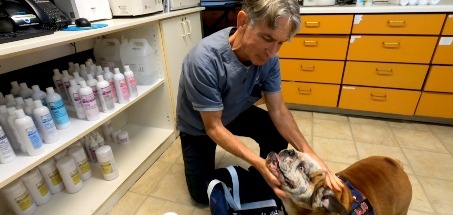 Dr. Kraemer DVM has been my vet for all of my own Bulldogs for the past 15 years.
There have been many times Dr. Kraemer has worked with my Bulldogs and taken the most seemingly impossible medical conditions and resolved them to my great relief. When I have felt the most helpless with my Bulldog's care, Dr. Kramer has been able to keep things in perspective and come up with a treatment plan that in many cases cures the conditions.
I truly miss being able to see Dr. Kraemer for checkups, follow-up treatment, and medical care now that he has retired.
Skip V