Description
V4B Aqua Dental Hygiene Splash for Bulldogs and French Bulldogs
V4B Aqua Dental Hygiene Splash for Bulldogs and French Bulldogs is a mouth rinse and water additive palatable solution.
Helps prevent teeth biofilm (bad bacteria)
Maintains good oral health
Helps reduce bad breath
Helps reduce plaque
A uniqe blend that inculde tea extract that can fight bad breath, bacteria and plaque formation
Bulldog Aqua Dental Hygiene Splash APPLICATIONS:
The bulldog Aqua Dental Splash has a dual application,
Dental health mouth rinse
Dental health water additive

Recommended by owners approved by bulldogs
The members of this community prefer prevention over RX
MANUFACTURING STANDARDS:
V4B products are manufactured to the highest quality specifications in FDA-approved facilities under strict cGMP ("Current Good Manufacturing Practices") standards.
Prevention is Cure: The key to a healthy bulldog puppy is prevention which is this website's central theme.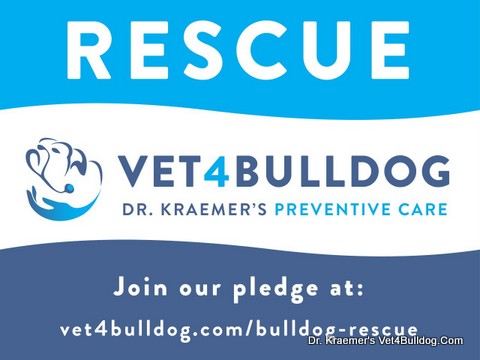 % of all Dr. Kraemer's V4B product proceeds go to not-for-profit bulldog rescue organizations to help support, shelter, and treat their rescued dogs.
WARNING:
Keep out of reach of children. Not intended for human consumption.
Store in a cool and dry place. Use within 6 months after opening