Description
V

4

B Itchy Skin Medicated Spray for Bulldogs and French Bulldogs

V4B Itchy Skin Medicated Spray for Bulldogs and French Bulldogs is a pleasantly scented formulation for gentle cleaning and temporary relief of itching, flaking, and skin irritation.

The Bully ItchLess Spray is soothing and moisturizing that also includes a bully skin nourishing:
A MICRONIZED COLLOIDAL OATMEAL
OMEGA-6 FATTY ACID
Combined they can help reduce flake, and rashes, and relieve itch related to bulldog itch atopic dermatitis, bulldog pyoderma, and bulldog demodicosis
The alcohol-free Bully ItchLess Spray formulation may be sprayed directly onto the irritated or raw areas to relieve itching.
Bulldog Itchy Skin Medicated Spray BEST FOR:
Bulldogs atopic itch dermatitis
Bulldogs  hot spots/pyoderma
Bulldog  Dry Sabborhic Flaky Skin
Itchy Bully Relief Spray WORKS BEST WITH
 V4B Itchy Bully Medicated Cream Rinse Conditioner
V4B Bully Fish Oil For Skin-Joint-Immune
V4B Probiotic Plus
V4B Bully Immune Support Plus
 MANUFACTURING STANDARDS:
V4B products are manufactured to the highest quality specifications in FDA-approved facilities under strict cGMP ("Current Good Manufacturing Practices") standards.
% of all Dr. Kraemer's V4B product proceeds go to not-for-profit bulldog rescue organizations like the Southern California Bulldog Rescue Organization (SCBR) to help support, shelter, and medically treat their rescued dogs.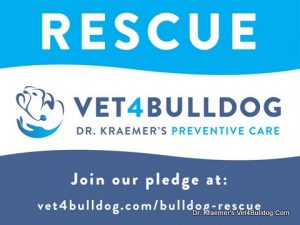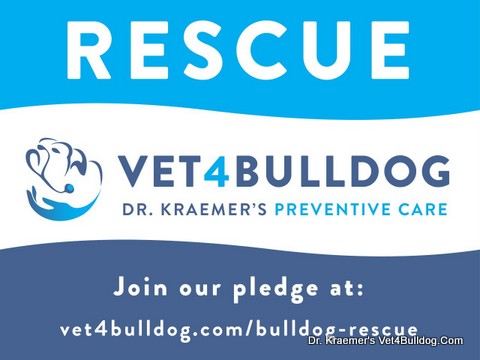 WARNING:
Avoid contact with the eyes. In case of contact with the eyes, rinse thoroughly and consult your veterinarian. If skin irritation occurs or increases, discontinue use and consult with your veterinarian.
CAUTION:
For external use on dogs and cats only.
Keep out of the reach of children.
STORAGE TIPS:
Store at room temperature. Do not freeze.
For use on horses, dogs, and cats.