Description
V4B Skin Fold Antiseptic Spray for Bulldogs and French Bulldogs
V4B Skin Fold Antiseptic Spray for Bulldogs and French Bulldogs is a skin and skin-fold medicated spray that offers a broad-spectrum antiseptic and antifungal (yeast) activity ideal for the treatment and management of your bulldog and French bulldog skin and skin fold dermatitis.
Dr. Kraemer's Bully Skinfold Antiseptic Spray is intended for use adjunctively in protocols for the management of skin and skin fold conditions such as  interdigital foldsand vaginal in female bulldogs.
 Bulldog Skinfolds Antiseptic Spray WORKS BEST FOR:
Bulldog's skin folds moist dermatitis 
Bulldog's skin folds moist dermatitis 
Bulldog's skin folds moist dermatitis
 Bulldog Skinfolds Antiseptic Spray WORKS BEST WITH:
V4B Bully Skin Antiseptic Fold Rinse
V4B Bully Skin Fold  Antiseptic Lotion
V4B Bully Tear StainLess Plus
 V4B Bully Fish Oil For Skin-Joint-Immune
 MANUFACTURING STANDARDS:
V

4B

 products are manufactured to the highest quality specifications in FDA-approved facilities under strict cGMP ("Current Good Manufacturing Practices") standards.
% of all Dr. Kraemer's V4B product proceeds go to not-for-profit bulldog rescue organizations like the Southern California Bulldog Rescue Organization (SCBR) to help support, shelter, and medically treat their rescued dogs.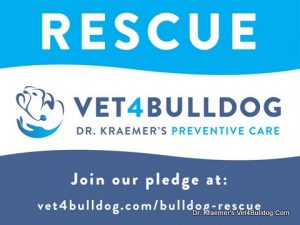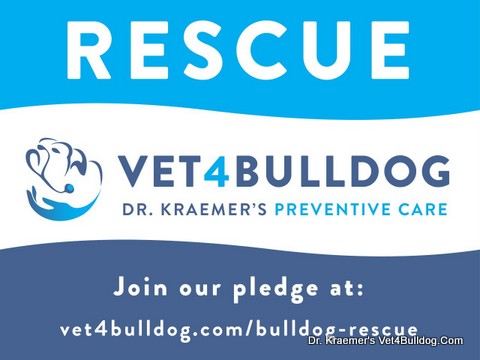 WARNING:
Do not allow the animal to lick the treated area until dry.
CAUTION:
For external use on dogs and cats only. Avoid contact with the eyes. In case of contact with eyes, rinse thoroughly and consult your veterinarian. If skin irritation
occurs or increases, discontinue use and consult with your veterinarian.
Keep out of the reach of children.
STORAGE  TIPS:
Store at room temperature. Do not freeze.
Size: 8 oz