Prolapsed Urethra Bulldog
Dear Dr. Kraemer,
Harvey's penis is dripping blood intermittently.
Harvey just turned 11 mos. old. Yesterday, I noticed few blood drips from his penis. Overnight, there was blood in his crate and when I led him to the yard, he started dripping. I only notice this when the penis is exposed, when it is retracted, the bleeding stops. He touches shrubberies when he pees, so a tough branch could have rubbed against his privates and injured it. Reading up on this, the term prolapsed urethra comes up. Not sure. The blood drip does not happen when his private is retracted.
If this a prolapse, is surgery necessary, or could this be cured with steroids? What are the options. I am observing him closely and while he is asleep. Dear Prolapsed Urethra Bulldog,
It sure sounds like a prolapse urethra, Prolapse Urethra is a bulldog problem therefore many veterinarians are not familiar with the condition and how best to surgically treat it. I see a few times a year bulldogs with this condition for a second opinion after the surgery repair went south. Please have a veterinarian that is familiar with bulldogs and prolapse urethra repair examine him. Also, routine urine analysis and urine culture should be done as well as a blood panel. For more in-depth information go to my article on that topic at
https://vet4bulldog.com/zen-bulldog-maintenance/urinary-and-reproductive-problems-in-bulldogs/prolapse-urethra-in-bulldogs-bulldog-puppies/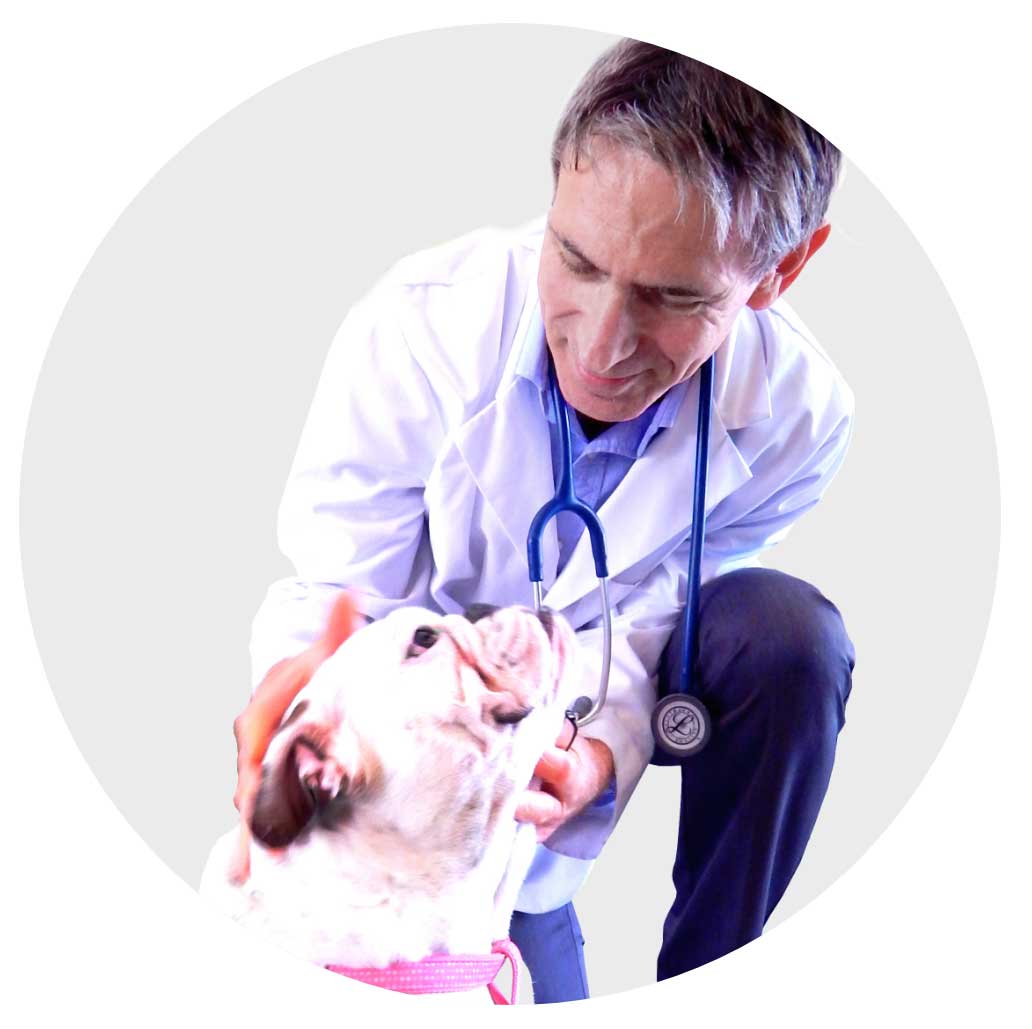 Dr. R.J. Kraemer Dr. Kraemer is a Tufts Veterinary School 1991 Graduate (Boston, MA). He is a member of the AVMA (American Veterinary Medical Association) and the SCVMA (Southern California Veterinary Medical Association) and has been practicing veterinary medicine and surgery in Orange County, California for over 20 years. Dr. Kraemer has a special interest in Bulldogs, French Bulldogs and other Brachycephalic breeds, and their unique medical and surgical needs, such as breathing and airways conditions, joint pain, ligament and tendon injuries, ear canal disease, skin and allergy problems, eyes and eyelid abnormalities, as well as other medical conditions related to the breed. Dr. Kraemer is also a leading provider for in-house same-day stem cell therapy and cryobanking for dogs and cat. Dr. Kraemer has a long-lasting relationship with bulldog rescue, he provides shelter, medical and surgical services to their bulldogs.