Bulldogs And French Bulldogs Breathing Problems
Bulldogs and French Bulldogs Breathing Problems
are among other common health problems that include hip dysplasia,
cherry eye
as well as other ailments. They require daily maintenance and are extremely susceptible to heat problems. Bulldogs and French Bulldogs respiratory (upper and lower airway) conditions are very common due to inbreeding of those "cute", flat face bully features. If you've ever had a bulldog with breathing problems it's likely you will recognize some, or all, of the following list: a tongue that easily turns from pink to purple-blue, retching, salivating, frequent hacking, snorting, sneezing, snoring, chucking, and the sound of harsh breathing which becomes amplified during excitement or/and exercise. Most respiratory problems are serious and could have grave results. However, it's possible to treat most with early attention and initiative. Having the proper bulldog information at your disposal can be instrumental.
Bulldogs and French Bulldogs Breathing Problems ELONGATED SOFT PALATE
Is soft tissue just behind the hard palate which is bony and the first part of your bulldog mouth (roof of the mouth/Maxilla)
Bulldogs and French Bulldogs Breathing Problems elongated soft palate
Bulldogs and French Bulldogs Breathing Problems STENOTIC NARES
Defined as narrowed nostrils. This narrowing causes a restriction in the amount of air that can flow into the nostrils.
Bulldogs and French Bulldogs Breathing Problems EVERTED SACCULES
Small sacs or pouches that are located just inside the larynx; these saccules turn outwards due to the abnormal negative pressure accompanying the increased respiratory effort associated with the BCS, further obstructing airway flow and should be surgically removed.
Bulldog Respiratory and Breathing problems Everted Saccules
A secondary set includes hypoplastic trachea, overly enlarged protruding tonsils and Laryngeal Collapse. Your bulldog may be affected with a combination of one or more of these abnormalities.
Dr. Kraemer can be contacte
d
HERE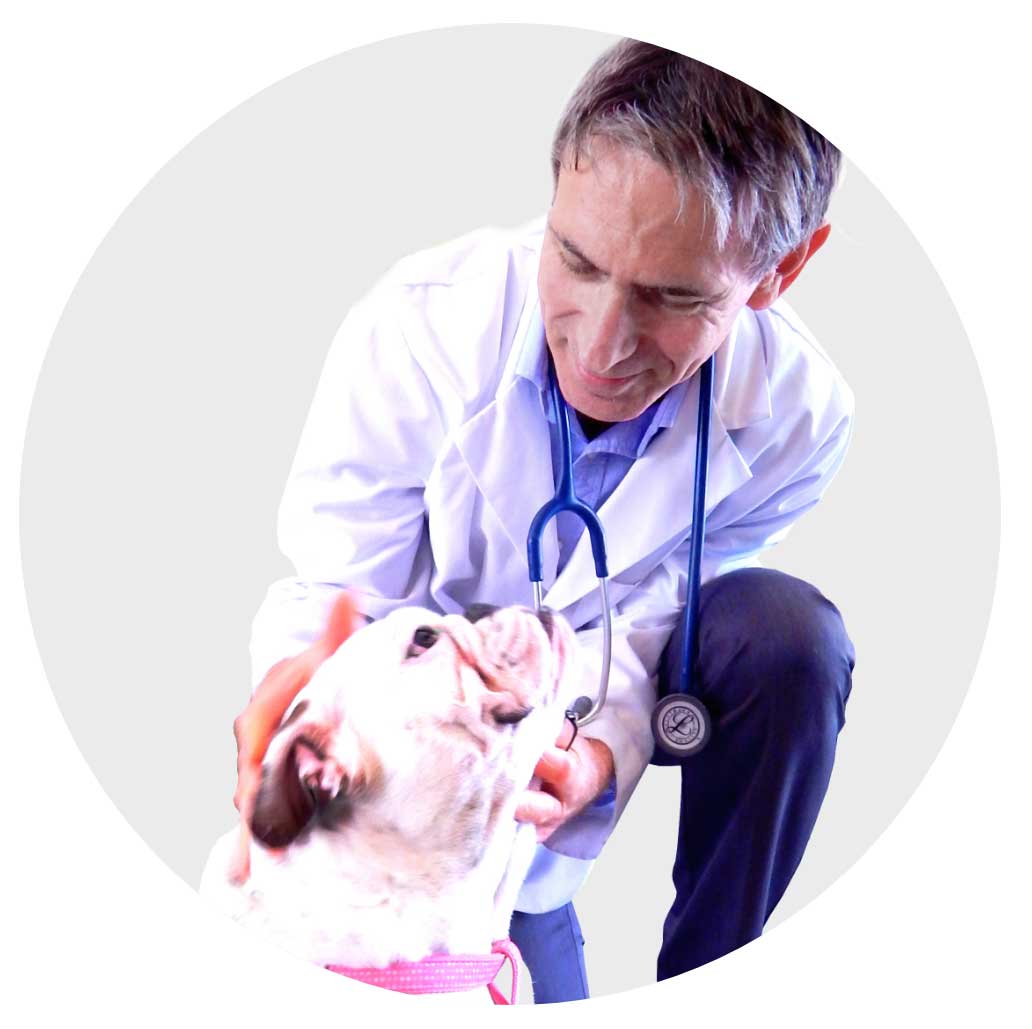 Dr. R.J. Kraemer Dr. Kraemer is a Tufts Veterinary School 1991 Graduate (Boston, MA). He is a member of the AVMA (American Veterinary Medical Association) and the SCVMA (Southern California Veterinary Medical Association) and has been practicing veterinary medicine and surgery in Orange County, California for over 20 years. Dr. Kraemer has a special interest in Bulldogs, French Bulldogs and other Brachycephalic breeds, and their unique medical and surgical needs, such as breathing and airways conditions, joint pain, ligament and tendon injuries, ear canal disease, skin and allergy problems, eyes and eyelid abnormalities, as well as other medical conditions related to the breed. Dr. Kraemer is also a leading provider for in-house same-day stem cell therapy and cryobanking for dogs and cat. Dr. Kraemer has a long-lasting relationship with bulldog rescue, he provides shelter, medical and surgical services to their bulldogs.